Professionally designed and installed outdoor lighting solutions serve three main functions.
Accentuate Architectural features

In many cases, your home is your largest investment so why settle for seeing the beauty of it during the day only. With a professionally designed and installed outdoor lighting solution enjoy the unique architectural features and beauty of your home 24×7.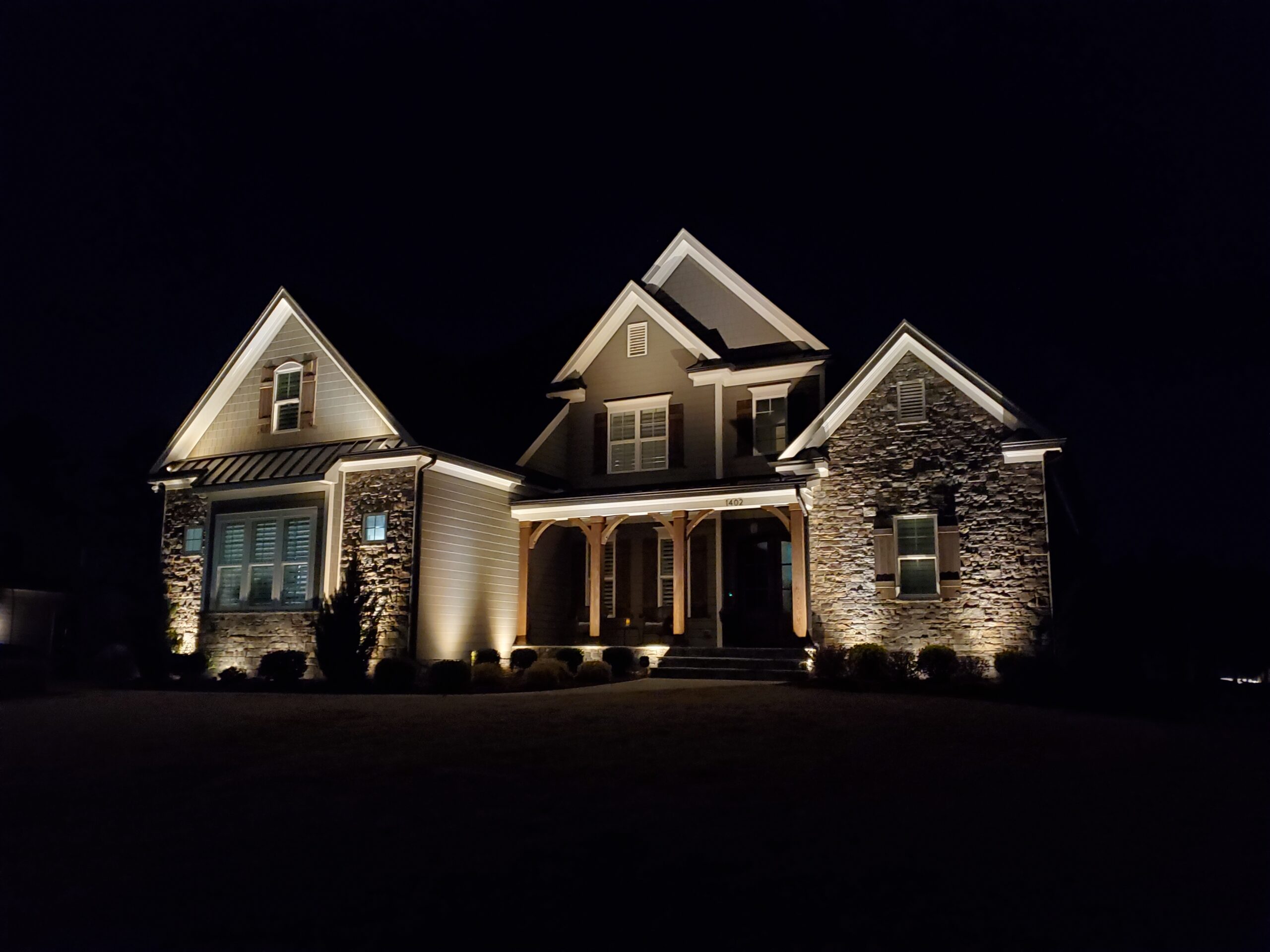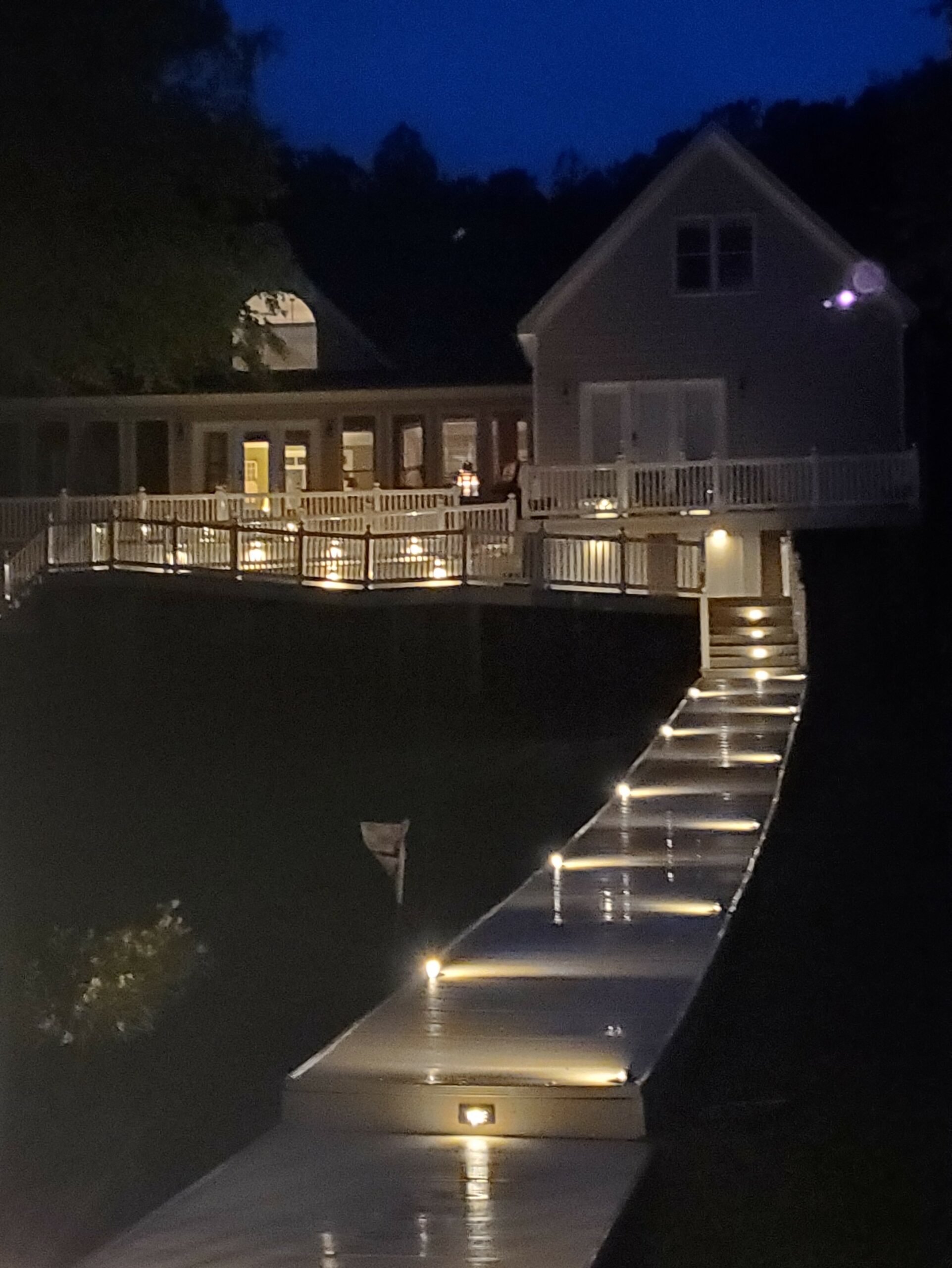 Accentuate Landscape Features
The purpose of outdoor lighting is to unify the relationship between your house and landscaping. Showcase the focal points of your lawn and allow outdoor lighting to take your landscape from basic to brilliant.
Provide added safety
As our outdoor lighting areas continue to evolve so does lighting design. Entertainment spaces now include outdoor BBQ areas, multi-level decks, pools, firepits and patios; safe passage lighting is more important than ever before.
Outdoor lighting shops provide an essential service. As your one-stop shop for outdoor lighting, Trident Residential Solutions offers a wide array of residential and commercial lighting products. Contact us today to discover how Trident can illuminate your landscape.

Head Quarters
2627 Leighton Ridge Dr.
Suite 100
Wake Forest, NC 27587
Lake Gaston Office
334 Wharton Circle
Suite B100
Littleton, NC 27850